How do dinosaurs get well soon?
Unabridged Audiobook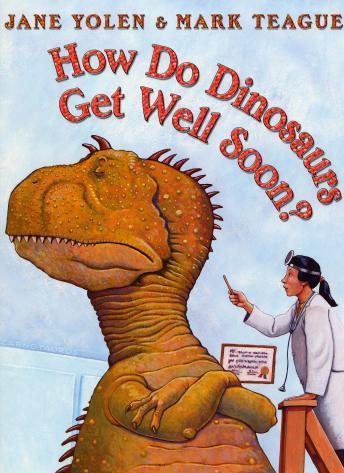 Duration:
0 hours 4 minutes
Summary:
From enormous sneezes to gigantic wails, the outrageous antics of these mischievous ailing dinosaurs will strike a chord and bring a smile to any child or grown-up who has ever sniffed, snuffled, coughed or ached. Narrated by Jane Yolen with music by Jerry Dale McFadden. Animation by MaGiK Studio.
Genres: