How Goes the Murder?
Unabridged Audiobook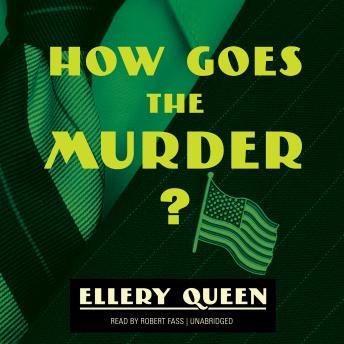 Duration:
5 hours 25 minutes
Summary:
Tim Corrigan is up to his eye-patch in scandal, intrigue, and wide-open murder
The banners waved, the crowd cheered, the reporters rushed toward the candidate as he made his way to the speaker's platform. And then a shot rang out, the candidate clutched at his chest, screamed, and fell dead. It was a pretty kettle of fish for Tim Corrigan, the crime solver with the eye-patch and the stainless steel nervous system. The suspects included the candidate's voluptuous widow, his handsome bodyguard, and a breathtaking young thing with every reason to want the candidate dead. And pretty soon Corrigan was a candidate himself-for murder.
Genres: