How to Write a Book (2nd Edition)
A free trial credit cannot be used on this title.
Unabridged Audiobook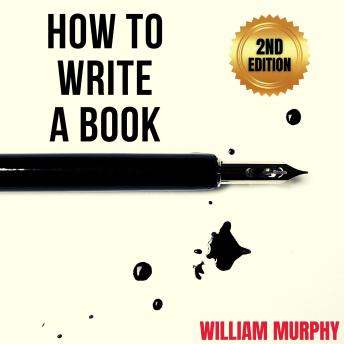 Duration:
1 hours 17 minutes
Summary:
If you want to understand how to write a book, then keep Reading.

Writing is the way human emotions, knowledge, are expressed. Each writer has his own writing style that reflects his personality. However, the style and tone required for each written piece are different and can be decided by the content of the text. It is very important to focus on your purpose to write regardless of what you write? Now the question is do you know enough to write your first book?

If you have trouble finding motivation, when it comes to your writing career, this book would be really useful to you. No matter how successful you are, you won't be motivated by days. If you want to become a pro and a famous author or effective writer, you must have to inspire yourself each day. You must find different and unique ways of getting inspired to keep the inspiration fresh.

Open and study this book and find out:

·          History of writing

·          How to understand the different types of writing.

·          The terminologies and abbreviations used in writing.

·          What makes writing difficult and how to make it easier.

·          how to write an outline and a draft.

·          Editing and Proofreading

·          The different types of publishing.

You might be asking yourself what benefit would this book be to me, or Can you make this book work for you. Even if you don't know a thing about writng, you can learn by just reading this book and applying the principles written in the book. It promises to give you a fresh and new perspective.
Genres: