The Hungry Blade: A Roy Hawkins Thriller
Unabridged Audiobook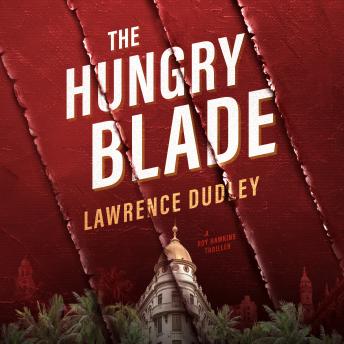 Duration:
11 hours 30 minutes
Summary:
The new, fast-paced, WWII-era spy thriller from the author of New York Station

Forty modern masterpieces are found concealed on a neutral ship in international waters sixteen months before the bombing of Pearl Harbor. Their provenance is sketchy and their final destination unknown. The Royal Navy suspects the works are "degenerate art" seized by the Nazis and shipped across the Atlantic to create cash for their covert operations. But how to prove it?

There's only one man for the job—Roy Hawkins. The British Secret Intelligence Service has put their half-American star agent in tough spots before and he's always come out on top. But this time Hawkins is headed to Mexico, where the vibrant art scene and tight-knit German expatriate community obscure the paintings' ultimate purpose. As he tracks the art from Veracruz to Mexico City, Hawkins struggles to see the Nazis' endgame. For the first time, he doesn't speak the language and he doesn't know the players—but he does know how to fight Fascists. Problem is, in the "get along and go along" culture of wartime profiteering, distinguishing between the true believers and the opportunists is no easy task.

Can Hawkins untangle the false leads and double crosses before the Nazis realize their sinister plan?
Genres: