I Will Never Leave You
Unabridged Audiobook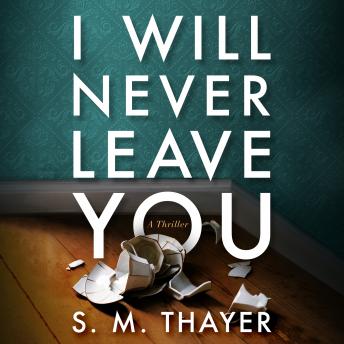 Duration:
11 hours 0 minutes
Summary:
All they want is a baby—and they'll do anything to have one.

Banking heiress Trish and her husband, James, seem to have it all, from a lavish lifestyle to a historic mansion in the nation's capital. All that's missing from their privileged life is a baby.

So when Trish sees Anne Elise for the first time, it's no surprise that she falls deeply in love. There's just one problem: Trish isn't the mother. The baby belongs to Laurel, James's young mistress. And James and Laurel want the wife out of the picture.

When Trish becomes perversely obsessed with making Laurel's baby her own, the lovers come up with a wicked plan to end James's marriage that quickly goes awry. As the love triangle becomes more and more dangerous, how far is each of them willing to go to get what they want?
Genres: