An Ill-Made Match
Unabridged Audiobook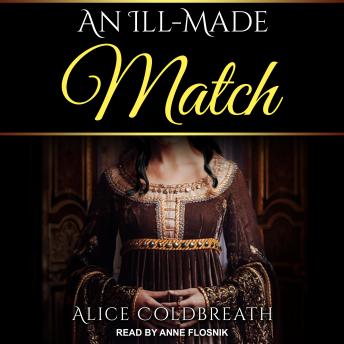 Duration:
12 hours 4 minutes
Summary:
Roland Vawdrey is used to the best. As the King's champion he sets all the maiden's hearts a-flutter. When it comes to picking out a wife, he knows exactly what he requires, perfection of face and form.

Naturally, his choice falls on the fair Lenora. His dreams may be haunted by a stolen kiss with uptight Eden, but he's not about to throw himself away on some prim, paragon of virtue!

Eden Montmayne prefers poets to knights, and would rather read a book than watch the jousting. When a betrothal feast goes awry, there is a truly scandalous outcome for Eden and Roland that throws the royal court into chaos. Even more shockingly, people soon start to wonder, could the resulting marriage be the making of them both? Despite the fact it was such an ill-made match?

Contains mature themes.
Genres: