The Imitation of Christ: A New Translation
Unabridged Audiobook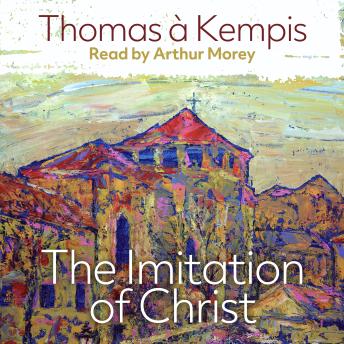 Duration:
7 hours 27 minutes
Summary:
This widely read classic is one of the most influential Christian works and has served as a spiritual guide to many since it's first publication in 1418.  It describes the internal path to Christ-likeness and emphasizes the importance of personal dedication and commitment to God's will and example.  This devotional handbook also stresses prayer and communion as necessary aspects of growing closer to and more like Christ.  In meditating on the importance of these spiritual practices and a life that mirrors Christ, the difference between the shallow and temporary thrills of Earth and the eternal fulfillment and joy found in the kingdom of God is made undeniably clear.


This series, published by ONE audiobooks, seeks to produce Classic Christian titles read by well known and loved audiobook narrators.  ONE takes great care to cast these titles with readers who will provide an unmatched listening experience for these important works.

Arthur Morey brings his passion to every performance and is considered to be one of the top audiobook narrators in the industry.
Genres: