In Danger's Path
Unabridged Audiobook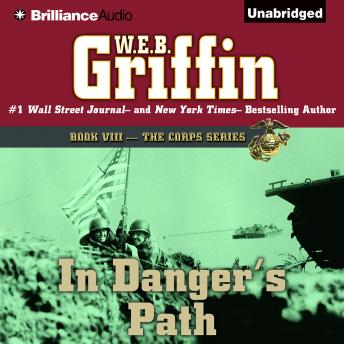 Duration:
25 hours 57 minutes
Summary:
Desperate to find someone to unite the battling interests of General Douglas MacArthur, Admiral Chester Nimitz, and OSS Chief "Wild Bill" Donovan, President Franklin D. Roosevelt puts Fleming Pickering in charge of the OSS's Pacific operations.

Immediately, two urgent missions fall into his lap: to contact and rescue a band of former American servicemen and their dependents on the run from the Japanese in the Gobi Desert of Mongolia; and at the same time, to set up a weather station in the Gobi to help direct planned aerial attacks against Japan.

Pickering has a free hand to use whomever he pleases, and he is soon surrounded by many of the Marines on whom he has come to rely during the war: men like Ken McCoy, Ed Banning, Jake Dillon, Ernie Zimmerman, and — much to his surprise — a certain hotshot pilot named Malcolm Pickering, his son.

Together they will venture in terra very much incognita — and with luck they may even come out alive...
Genres: