InstaGrateful: Finding Your Bliss in a Social Media World
Unabridged Audiobook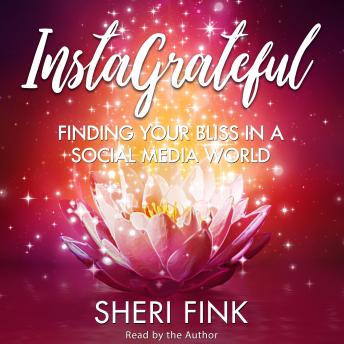 Duration:
6 hours 1 minutes
Summary:
Are you ready to add more passion, peace, power, prosperity, and panache to your life? Are you a million times more magnificent than your social media feed?

InstaGrateful is a refreshing perspective on how you can turn within to connect with authenticity, stay focused on what really matters, strengthen your inner self to know what you want, stand in your power to get it, and be a beacon of light and love that inspires others to transform their lives in today's hyper-busy, highly distracted social media world.

The discoveries you make while reading this book will enable you to find your bliss and design an irresistible life filled with:

- Passion: Amplify the magic, fun, and aliveness in everything you do

- Peace: Cultivate serenity in your inner world and external environments

- Power: Develop the courage to overcome fear and get what you want

- Prosperity: Attract abundance balanced with generosity

- Panache: Grow your self-confidence to embrace your personal style

Inspirational thought leader Sheri Fink grew up as a small-town girl with big dreams and overcame countless obstacles to become a best-selling author, motivational speaker, and award-winning entrepreneur. Her story will elevate and empower you to create the reality that you most deeply desire, because if she can do it, anyone can.

Sheri's heartwarming (and sometimes heartbreaking) stories and loving guidance will help you create a life you love that's aligned with your values. You will soon be on your way to blossoming into the magnificent person you're meant to become. Your bliss awaits!
Genres: