Last Hit
Unabridged Audiobook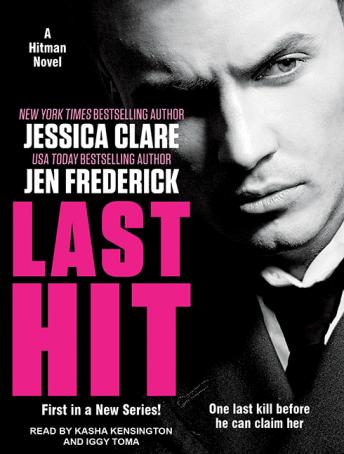 Duration:
11 hours 45 minutes
Summary:
Nikolai: I have been a contract killer since I was a boy. For years I savored the fear caused by my name, the trembling at the sight of my tattoos. If you saw my eyes, it was the last vision you'd have. With her, I am the mark and I am ready to lie down and let her capture me. Opening my small, scarred heart to her brings out my enemies. I will carry out one last hit, but if they hurt her, I will bring the world down around their ears.

Daisy: I've been sheltered from the outside world all my life. Home-schooled and farm-raised, I'm so naive that my best friend calls me Pollyanna. I like to believe the best about people. Nikolai is part of this new life, and he's terrifying to me. Not because his eyes are cold or my friend warns me away from him, but because he's the only man who has ever seen the real me beneath the awkwardness. With him, my heart is at risk . . . and also, my life.

Contains mature themes.
Genres: