The Legend of Sleepy Hollow
Unabridged Audiobook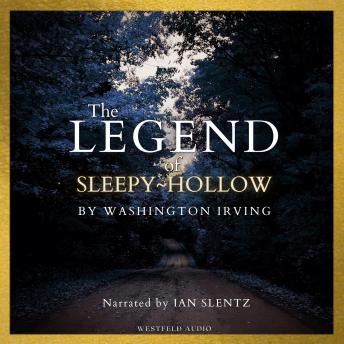 Duration:
1 hours 23 minutes
Summary:
Washington Irving's classic ghost story brilliantly performed. The superstitious Ichabod Crane, schoolmaster of Tarrytown, joins in rivalry for the hand of the delectable Katrina Van Tassel, the country bell. But will the powers that lurk in the dark hollow allow him to pursue his quarry unhindered? Or does the infamously renowned Galloping Hessian of the Hollow have another judgment to lay upon Ichabod?

A humorous tale of the downfalls of superstition and the fabrications of an overactive imagination. In The Legend of Sleepy Hollow, Irving paints his narrative landscape with a poetic eloquence that made the story his most beloved for over a century. Join the author now, and take a tremulous stroll through the haunted shadows of Sleepy Hollow.
Genres:
2 of 2 people found this review helpful.

1 of 1 people found this review helpful.