Lemon Tarts & Stolen Hearts
Unabridged Audiobook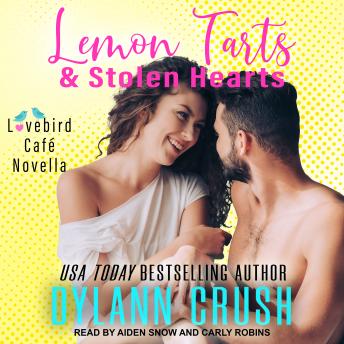 Duration:
3 hours 18 minutes
Summary:
When life gives you lemons . . . squeeze those suckers and make something sweet out of 'em!

I've only ever fallen head over heels for two things . . . my mama's homemade lemon tarts and my on-again-off-again boyfriend, Jake Duncan. The lemon tarts are easy to replicate. The feelings I've carried for Jake Duncan? Not so much. So I've decided it's high time we ought to rekindle our romance. Now Jake better get with the program or get out of town.

He's always had a thing for me, but I know I've hurt him in the past. Hopefully we'll be able to find our happily-ever-after before we tear down the tiny town of Swallow Springs, Missouri trying.

Contains mature themes.
Genres: