The Liberator Chronicles Volume 09
Unabridged Audiobook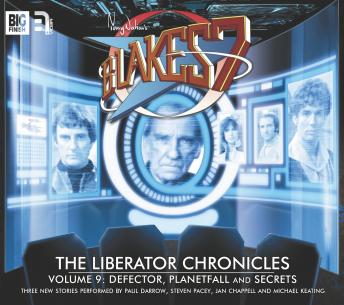 Duration:
2 hours 57 minutes
Summary:
Defector

Avon orders Tarrant and new crewmember Del Grant to assassinate a Federation figurehead. Has he gone too far this time?

Planetfall

Can Avon and Cally get off Space Station Arcadia before it crashes into the planet below?

Secrets

With the future of the rebellion in jeopardy, Vila and Grant infiltrate an illegal arms bazaar - but who exactly is Solvin Tavac and what does he want with the crew of the Liberator?
Genres: