Love in the Time of a Highland Laird
Unabridged Audiobook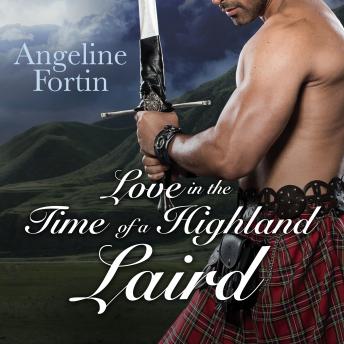 Duration:
8 hours 13 minutes
Summary:
When she was accidentally pushed into a wormhole, Allorah 'Al' Maines never imagined she'd be thrown back in time, land at the feet of a gorgeous Highlander, and be taken as his prisoner.

Al is awestruck by the savage Scot who chained her up in his dungeon. But once she emerges from her cell, she finds herself even more captivated by the roguish Highlander he's transformed into. He's an undeniably enticing manifestation of all her secret fantasies-ones she's tempted to explore. However, Al knows that passion fades and lust dies. Planning for a future on her own is the only way their story can end.

If all women in the twenty-first century were as stubborn as Allorah Maines, Keir MacCoinnach wept for the future of man. Nay, he despaired for them. She's utterly obtuse, difficult, aggravating . . . and quite possibly the most fascinating woman he's ever met. Keeping her in his bed and in his heart is the key to a life of love and joy. But can Keir convince Al to share that life with him before she walks away forever?

Contains mature themes.
Genres: