A Love like Blood
Unabridged Audiobook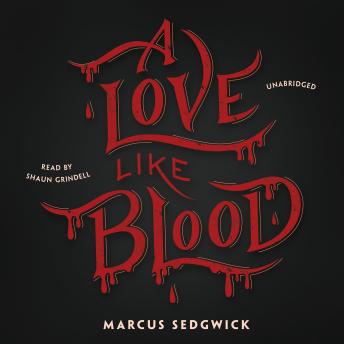 Duration:
10 hours 13 minutes
Summary:
The first novel for adults by hugely acclaimed YA writerMarcus Sedgwick is a gripping saga of love, revenge, and obsession-andvampires.
In 1944, just days after the liberation of Paris, CharlesJackson sees something horrific: a man in a dark tunnel, apparently drinkingthe blood of a murdered woman. Terrified, he does nothing, telling himselfafterward that worse tragedies happen during war.
Seven years later he returns to the city-and sees the sameman dining in the company of a fascinating, beautiful young woman. When theyleave the restaurant, Charles decides to follow ...
A Love like Bloodis a dark, compelling thriller about how a man's life can change in a momentand about where the desire for truth-and revenge-can lead.
Genres: