Mine
Unabridged Audiobook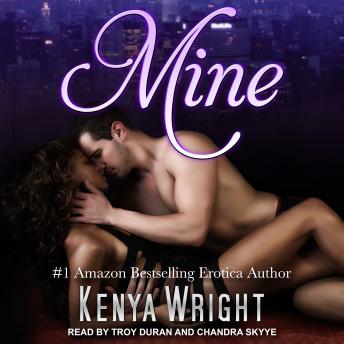 Duration:
8 hours 59 minutes
Summary:
He would do anything to protect her.

For Hunter, guarding celebrities and moguls has always been easy, but watching over Zola could be the one job that ruins him. She's a different type of danger-the sort that could break his heart.

Although they grew up together, in their adult years, they lost contact. Now, Zola is an up-and-coming runway model and has a psychotic stalker who's been ransacking her apartment and sending threatening letters.

Hunter rushes to New York to protect her. He's the best in the business, but one couldn't tell as his desires for Zola get in the way of him doing his job. What happens between them is scorching hot and could set the entire operation up in flames. With every hungry glance, every accidental caress, Hunter begins breaking rules.

But the threat is going nowhere, and the days get more and more dangerous. As Hunter gets closer to finding Zola's psycho stalker, he's wondering if falling in love could be the greatest risk of all.

Contains mature themes.
Genres: