Morris PI: The Men from Ice House Four
Unabridged Audiobook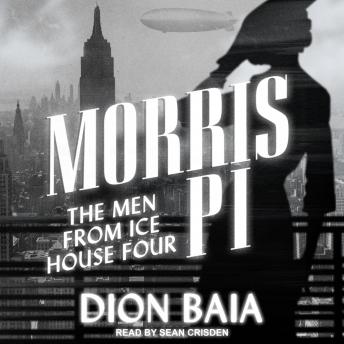 Duration:
9 hours 33 minutes
Summary:
While investigating the disappearance of a prominent tycoon's young employee, Harlem Private Detective Walter Morris uncovers an absolutely horrifying plot that brings the final days of the second World War to the mean streets of Manhattan.

New York City, 1945. The war in Europe is in its final days and life in the Big Apple may soon be back to normal. Harlem Private Detective Walter Morris is hired by the reclusive tycoon, Cuthbert Hayden, to find his maid's missing daughter. Walter begins a journey into the dark and seedy underworld of the city-through a world of back-alley nightclubs, gangsters, double agents, serial killers, black market surgeons, and scientifically engineered monsters . . . and that doesn't even scratch the surface.

Morris slowly peels back the layers and stumbles across a horrifying plan to thwart the American fight in the war-a plot that brings Walter face to face with one of the most notorious mass murderers of all time, Doctor Josefe Mengele. Why is Mengele in New York? And what is the totten core? The answer to those questions and many more will change Walter's life forever and leave a scar on the world-a wound from which it still hasn't recovered.
Genres: