Mud Pies & Family Ties
Unabridged Audiobook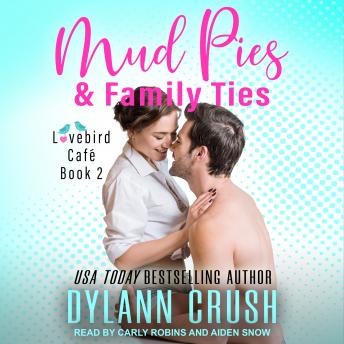 Duration:
8 hours 23 minutes
Summary:
Falling in love has never been so dirty!

Moving from the big city of Los Angeles to the small town of Swallow Springs, Missouri, was supposed to provide a quiet life for me and my kid. But then I meet Dustin, a gorgeous motorcycle stuntman and the best kisser I've ever known. He was only going to stick around until the fallout from his botched late night TV appearance settled-the perfect solution to a single mom's long dry spell.

Things get a little messy, and by messy I mean downright filthy. Now I'm up to my ears in wild animals, miracle mud, and late-night booty calls. I'm not sure what will be worse-giving him the green light or putting the brakes on before it's too late and he leaves skid marks on my heart.

Contains mature themes.
Genres: