The Music Lovers: A Harry Stoner Mystery
Unabridged Audiobook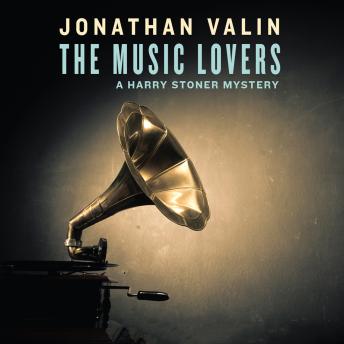 Duration:
6 hours 14 minutes
Summary:
Detective Harry Stoner has seen better days. It's the middle of January and business is slower than a crawl. Curled up in his office with a paperback mystery, a little classical music on the radio, and a bottle of Scotch, Harry's ready to cut his losses and hibernate until spring. The only problem is that Harry's been living off Visa credit and Christmas cash, and the money faucet is beginning to run dry.

Enter Leon Tubin, an odd little man with worn trousers but a pocketful of cash. Leon's a collector of vintage LP recordings and he's sure another member of his music-listening group is ripping him off. They're all jealous of his record library, especially his Wagner-loving rival, Sherwood Loeffler. It seems to be nickel-and-dime stuff to Harry but Leon insists that the recordings in question are worth about ten thousand dollars. Convincing arguments are one thing, an advance of five crisp one-hundred-dollar bills is another. Harry takes the case.

After interviews with Leon's music-loving cronies, Harry is struck by their obsessive audio compulsions but almost positive that when it comes to grand theft, they are all on the up-and-up. It's Leon's blond bombshell of a wife, Sheila, who has Harry doing a double take. What's a woman like her doing with a wimp like Leon? Sheila confides that Leon saved her years before from her days as a swizzle-stick lounge singer, and out of loyalty and true love she'd do anything to protect him. But what does Sheila's past have to do with a bunch of stolen records? A bizarre trail of clues emerges but, in the end, Harry finds his case won't be completely resolved even though he's heard the fat lady sing over and over again.
Genres: