Napoleon and the Art of Leadership: How a Flawed Genius Changed the History of Europe and the World
Unabridged Audiobook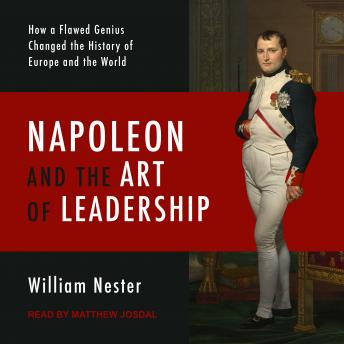 Duration:
22 hours 21 minutes
Summary:
No one in history has provoked more controversy than Napoleon Bonaparte. Was he an enlightened ruler or brutal tyrant? Was he an insatiable warmonger or a defender of France against the aggression of the other great powers? Was he kind or cruel, farsighted or blinkered, a sophisticate or a philistine, a builder or a destroyer?

One thing is certain, if the art of leadership is about getting what one wants, then Napoleon was among history's greatest masters. War was the medium through which he was able to demonstrate his innate skills, leading his armies to victories across Europe. He overthrew France's corrupt republican government in a coup, then asserted near dictatorial powers. He would later convince the Senate to proclaim him France's emperor and even get the pope to preside over his coronation; reorganize swaths of Europe into new states; and place his brothers and sisters on the thrones.

This is Napoleon as has never been seen before. No previous book has delved so deeply into Napoleon's mind and revealed more of its complex, fascinating, provocative, and paradoxical dimensions. Napoleon and the Art of Leadership is a psychologically penetrating study of the man who had such a profound effect on the world around him that an entire era still bears his name.
Genres: