Naughty 2: My Way or the Highway
Unabridged Audiobook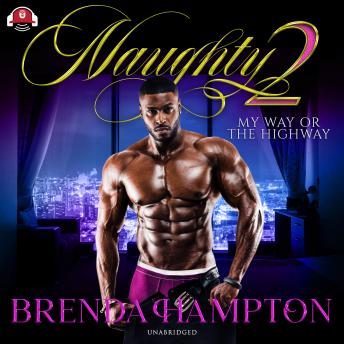 Duration:
10 hours 15 minutes
Summary:
Jaylin Jerome Rogers is back, and he's naughtier than ever!

After his marriage proposal is rejected by the only woman he's ever loved, Jaylin has come to the conclusion that women are only good for one thing. Now he's on a mission to fulfill his desires at all costs, and any woman who gets with him is in for a rough ride. Still, no matter how disrespectful or cruel he has become, his wealth, good looks, and talent in the bedroom make it easy for him to have a new playmate for every night of the week.

Just when Jaylin thinks life is perfect and everything is going his way, a past lover delivers a shocking message to him. This staggering revelation sends him traveling back down memory lane, and Jaylin realizes that the women he disrespected are the very women he needs.

Will Jaylin finally learn that it's not all about him, or will he be forever naughty?
Genres: