Never Come Back
Unabridged Audiobook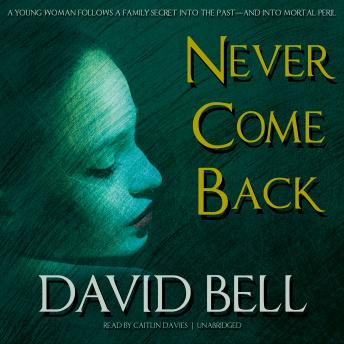 Duration:
10 hours 59 minutes
Summary:
Elizabeth Hampton is consumed by grief when her mother diesunexpectedly. Leslie Hampton cared for Ronnie, Elizabeth's troubled brother with special needs, assuming Elizabeth would take him in when the time came. ButLeslie's sudden death propels Elizabeth into a world of danger and double livesthat undoes everything she thought she knew.
When police discover that Leslie was strangled, theyimmediately suspect that one of Ronnie's outbursts took a tragic turn.Elizabeth can't believe that her brother is capable of murder, but who elsecould have had a motive to kill their quiet, retired mother?
More questions arise when a stranger is named inLeslie's will: a woman also named Elizabeth. As the family's secrets unravel, aman from Leslie's past who claims to have all the answers arrives, but thoseanswers might put Elizabeth and those she loves the most in mortal danger.
Genres: