Now That It's You
Unabridged Audiobook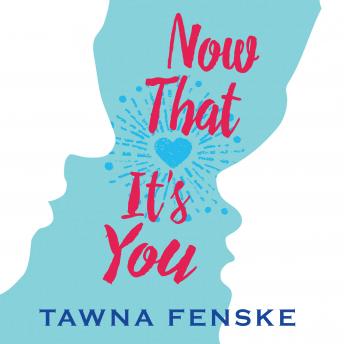 Duration:
9 hours 24 minutes
Summary:
A RITA Award finalist, Mainstream Fiction with a Central Romance.

From USA Today bestselling author Tawna Fenske comes a romantic comedy that will simultaneously tickle your funny bone and tug at your heartstrings.

Talented chef Meg Delaney hasn't spoken to her cheating ex-fiancé, Matt Midland, for two years. Ditching him at the altar after blurting out "I can't" instead of "I do" would sour any relationship. But now, just as Meg is finally ready to bury the hatchet, she learns closure is permanently off the menu. And the kicker? Matt's brother, Kyle, is back in her life, stirring up feelings that are equal parts guilt and lust.

Meg was the best thing that never happened to Kyle. He couldn't make a move on his brother's girlfriend—even if Matt didn't value her nearly enough. The situation is even more complicated now that Meg's bestselling aphrodisiac cookbook has spawned a legal battle with the Midlands. Maybe he should stay away. But love, like family, plays by its own rules. And the one woman he shouldn't want might be the only one who's perfect for him.
Genres: