Original Death: A Mystery of Colonial America
A free trial credit cannot be used on this title.
Unabridged Audiobook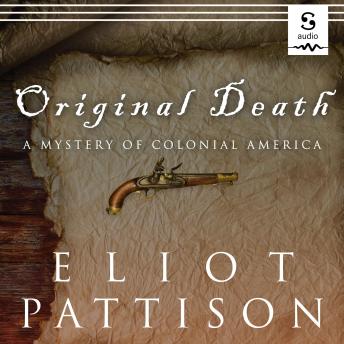 Duration:
12 hours 16 minutes
Summary:
As the war between the French and the British rages, Duncan McCallum finds himself falsely accused of a heinous crime against a settlement of Native Americans in this "impressive" thriller. — Publishers Weekly, starred review

Despite what seems like the unending war between French and British, Scottish exile Duncan McCallum has begun to settle into a new life on the fringes of colonial America, traveling the woodlands with his companion Conawago, even joining the old Indian on his quest to find the last surviving members of his tribe. But the joy they feel on reaching the little settlement of Christian Indians is shattered when they find its residents ritually murdered. As terrible as the deaths may be, Conawago perceives something even darker and more alarming: he is convinced they are a sign of a terrible crisis in the spirit world which he must resolve.

Trying to make sense of the murders, Duncan is accused by the British army of the crime. Escaping prison to follow the trail of evidence, he finds himself hounded by vengeful soldiers and stalked by Scottish rebels who are mysteriously trying to manipulate the war to their advantage. As he pieces together the puzzle of violence and deception he gradually realizes that it may not only be the lives of Duncan and his friends that hang in the balance, but the very survival of the native tribes. When he finally discovers the terrible truth, Duncan is forced to make a fateful choice between his beloved Highland clans and the woodland natives who have embraced and protected him.
Genres: