The Other Harlow Girl: A Regency Romance
Unabridged Audiobook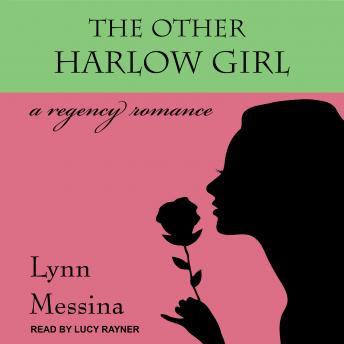 Duration:
10 hours 40 minutes
Summary:
A woman in the British Horticultural Society! The very idea horrifies everyone, including ardent horticulturalist Lavinia Harlow, whose own name has been put forth for membership by the provoking Marquess of Huntly. He does it as a joke, of course, to get back at her for an imagined slight-well, to be fair, she had insulted his writing-and Vinnie, older sister to the infamous Harlow Hoyden, is far too sensible to rise to his ridiculous challenge.

Determined to head off further scandal (her name has already been recorded in the betting book at Brooks's!), Vinnie dashes off a polite note refusing the honor-which she has every intention of sending. Really. Only she can't help but chafe at the way everyone keeps demanding that she decline at once, even the marquess. Oh, especially the marquess, whose perfection she finds intolerable. Who ever heard of a gentleman being so handsome and so intelligent and so well informed about foreign flora? Clearly, the man needs to be taken down a peg, and somehow, despite all twenty-four years of faultless propriety, Vinnie is just the hoyden to do it.

Bonus content: This audiobook includes the novella The Fellingham Minx.
Genres: