Past Life Regression Hypnosis 5 in 1: Heal Emotional Trauma with Hypnosis
Unabridged Audiobook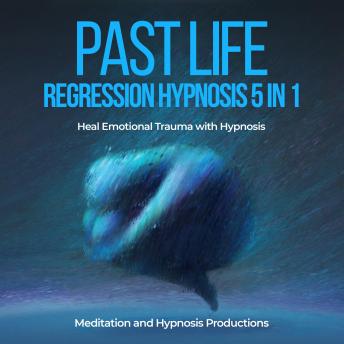 Duration:
3 hours 0 minutes
Summary:
Do you ever wonder if you've lived a past life?Accessing memories from your past life (or lives) can provide all sorts of answers for your current life, so why wouldn't you want to access them? It's possible with past life regression hypnosis! 

Through the power of hypnosis, past life regression can bring valuable information forward from your distant past into your present. Get to know who you used to be, find out why your struggle with depression, anxiety, or strange phobias, get a head start on meeting your soul mate (again), and so much more!

The sessions in this book will:


- Teach you important relaxation techniques
- Help you build and hold onto positive energy
- Provide the subliminal suggestions needed to slip into your past life when you achieve a hypnosis state
- Ask vague, leading questions to help you pinpoint and capture the past life memories you want to access
- Help you discover more about yourself and your current life's past
- Help you meditate for guided deep sleep past life regression

What are you waiting for? Your past is waiting, and it has the answers you seek! Learn from your past to become the person you want to be now, or just have fun getting to know the person or people you used to be. Use the techniques in this collection to break free from negative patterns in your life, identify and solidify your sense of purpose, and gain a deeper understanding of yourself. 

Scroll up and Buy this Audibook now!
Genres: