Play For Your Love
Unabridged Audiobook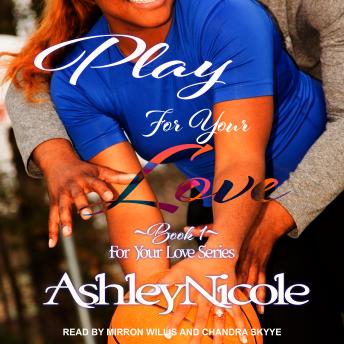 Duration:
6 hours 37 minutes
Summary:
In order to find love, you have to take a chance. You have to open yourself up to the possibility of being hurt. You have to expose yourself in a way that you usually wouldn't; allow others to see vulnerabilities that you try to hide.

Journalist Aria Smith tried that three years ago and it ended in disaster. Now, she's just trying to focus on moving up the ladder in her career. She's just been handed the most coveted interview in sports writing, so it looks like she's well on her way.

Basketball star Tory Barker is fresh off of a championship season and is in high demand right now. He's riding high off of his success, avoiding drama as he does so. His usually introverted and stress free lifestyle is upset when he comes face to face with Aria. She's everything he never knew he wanted and everything he plans to get.

Aria's not sure she's ready for the likes of Tory. Yes, he's a sweetheart and easy to talk to. However, living life in the limelight was never her dream. Nor, was dating a basketball player. She's throwing up strong blocks every time he makes a move. Tory knows she's worth it and is more than ready to play for her love. Can he win is the question . . .

Contains mature themes.
Genres: