Politics from A to Z: Great Wars, Inspiring Leaders, Major Revolutions, Current Policies, Big Ideas
Unabridged Audiobook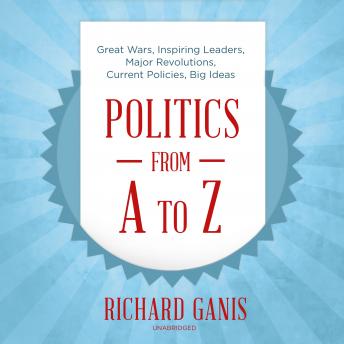 Duration:
8 hours 0 minutes
Summary:
Deepen your understanding of how politics work, and why they matter, with this timely guide.
Politics from A to Z provides an up-to-date, thoroughly researched glossary of political topics spanning ancient Greece to contemporary America. Featuring an introductory interview with Noam Chomsky, Politics from A to Z is ideal for anyone interested in politics, from beginners to scholars.
With detailed entries and useful timelines, Politics from A to Z introduces the influential figures and ideas that have shaped politics, from the American Revolution to Zionism.
Genres: