Possession
Unabridged Audiobook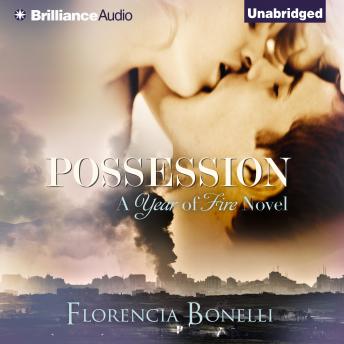 Duration:
28 hours 12 minutes
Summary:
Matilde Martinez and Eliah Al-Saud are fighting hard to forget each other. After watching their love crumble before their eyes in the perilous Congo, the kind, beautiful pediatric surgeon and the rich, handsome soldier struggle to move past their pain and acknowledge the romance was doomed from the start.

Matilde, as always, seeks solace in helping others. Her humanitarian work takes her to the Gaza Strip, where she works to heal those struggling to survive—but she must also heal emotional and physical wounds of her own.

Meanwhile, Eliah throws himself back into his responsibilities as the owner of a security operation in Paris, trying to put an end to his overwhelming obsession with Matilde.

But when the two suddenly find themselves pawns in Saddam Hussein's scheme to make Iraq a nuclear power, they must desperately reunite before catastrophe can swallow them whole.

The frenetic, explosive finale to the epic Year of Fire series pits kindness, solidarity, and the power of the human spirit against hate, violence, and terror—as the world hangs in the balance.
Genres: