The Power of Discipline: 7 Ways it Can Change Your Life
Unabridged Audiobook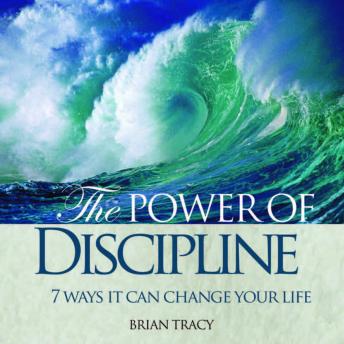 Duration:
1 hours 38 minutes
Summary:
Brian Tracy is one of America's leading authorities on development of human potential. He speaks to over 250,000 people a year, and is also a best-selling author who has written 25 books. He has written this audiobook on what he calls the #1 key to success: Self-discipline. The Power of Discipline is sure to become a classic on this all important topic. It's about how discipline alone can be the difference between winning and losing; between greatness and mediocrity. The real key to this audiobook, however, is how it ties the power of discipline to 7 critical areas of your life:
• Goals
• Character
• Time management
• Personal health
• Finances
• Courage
• Responsibility

'Self-discipline is the key to personal greatness.
It is the magic quality that opens all doors for you,
and makes everything else possible.
With self-discipline, the average person can rise as far and
as fast as his talents and intelligence can take him.
But without self-discipline, a person with every blessing
of background, education and opportunity
will seldom rise above mediocrity.' - Brian Tracy

Gildan Media is proud to bring you these uplifting and life-changing inspirational books from Simple Truths, which can be used throughout every facet of your life. These audiobooks may be short in length, but their words speak volumes.
Genres:
1 of 1 people found this review helpful.

1 of 1 people found this review helpful.