The Pursuit of Happiness
Unabridged Audiobook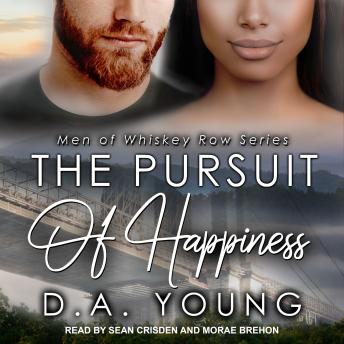 Duration:
7 hours 18 minutes
Summary:
More than friends, yet not quite, lovers was the best way to describe Darby Sullivan and Avery Monroe's relationship. Sparks flew from the moment they met, but timing, circumstances, and loyalty to an absentee fiance kept them from igniting the flame.

Darby is known as the charmingly wild and reckless Sullivan, with a love 'em and leave 'em attitude. Except, Darby has a secret. Behind the 'Sinbin Sullivan' moniker is a nice guy who truly just wants a nice girl who will love him the way he needs to be loved: fiercely and passionately with a dose of unabashed vixen.

Well, they just don't get any nicer or more qualified than Ms. Avery Monroe, who has a secret of her own because underneath all that ladylike primness is a wild child fighting to get out!

What happens when these two opposites finally come together?

Contains mature themes.
Genres: