The Purveli
Unabridged Audiobook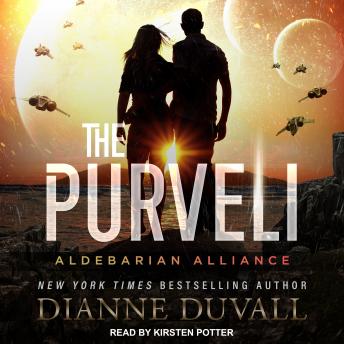 Duration:
10 hours 59 minutes
Summary:
Ava has always been different. She lives a very isolated life until she is offered a job with an obscure network that aids powerful Immortal Guardians in their quest to protect humanity from the psychotic vampires who prey upon them. Life is good. And when her employers invite her to join a group of other gifted ones and a handful of Immortal Guardians on a journey to another planet, it becomes absolutely fantastic.

It's the dream of a lifetime . . . until a vicious attack lands her alone in an escape pod with no habitable planet in sight and only one ship within range: one that carries the enemy who wants to know why the bioengineered virus they released on Earth long ago didn't exterminate humanity and leave the planet ripe for their claiming.

Jak'ri doesn't know how long he has been a prisoner aboard the Cebaun. Determined to distract each other from the horrors of their existence, they immerse themselves in telepathic communion during the day, then seek solace and adventure together in shared dreams. As their friendship deepens into love, the two hatch a daring plot to escape their captors.

Can Ava and Jak'ri stand against so many and emerge victorious?

Contains mature themes.
Genres: