The Ramal Extraction: Cutter's Wars
Unabridged Audiobook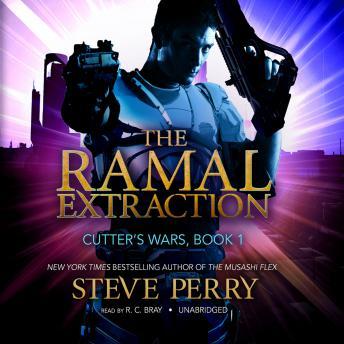 Duration:
7 hours 47 minutes
Summary:
At the close of the twenty-fourth century, a series of revolutions has caused the galaxy to descend into chaos. With the Galactic Union's army stretched thin, mercenary units have arisen for those who have the need-and the means-to hire them.
Captained by former Detached Guerrilla Forces Colonel R. A. "Rags" Cutter, the Cutter Force Initiative is one of the best. A specialized team consisting of both aliens and humans, the Cutters offer services ranging from combat training and protection to extraction and assassination-as long as the target deserves it and their employer makes good on payday.
When they're hired to find and rescue Indira, the soon-to-be-married daughter of Rajah Ramal of New Mumbai, the teams' first task is to identify the kidnapper. The obvious suspects are insurgents who want to overthrow the rajahnate, but as other forces enter the game and an assassination attempt is made on Ramal, the Cutters realize that their in-and-out extraction job is about to get a lot more interesting-and a lot more lethal.
Genres: