The Remnant: On the Brink of Armageddon
A free trial credit cannot be used on this title.
Abridged Audiobook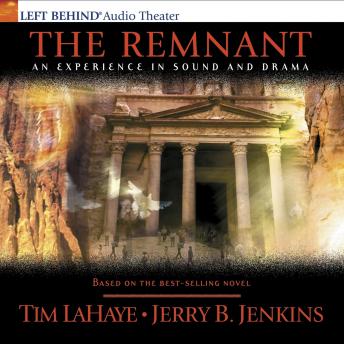 Duration:
4 hours 33 minutes
Summary:
Death is everywhere. Survival is becoming less likely. The earth reels under judgments from heaven.

Global community leader Nicolae Carpathia tightens the screws on anyone who refuses to proclaim total allegiance to him. He has a million of his enemies just where he wants them: massed at Petra and within striking distance of devastating firepower.

Rayford Steele, Buck Williams, and other members of the Tribulation Force are running for their lives. They are being hotly pursued but still have allies in interesting places.

This tenth novel in the best-selling series sends the world hurtling toward Armageddon, the apocalyptic battle between good and evil.
Genres: