Running and Marathon Training Bundle, 3 in 1 Bundle: Running for Wellness, Sprints and Marathon Handbook, and Marathon Training Guide
Unabridged Audiobook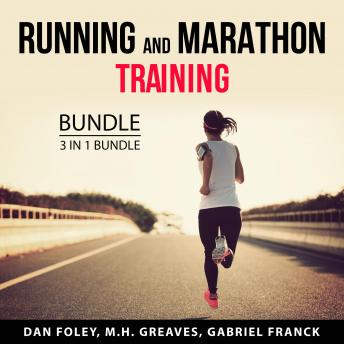 Duration:
1 hours 15 minutes
Summary:
Running and Marathon Training Bundle, 3 in 1 Bundle: Running for Wellness, Sprints and Marathon Handbook, and Marathon Training Guide

People tend to overcomplicate things when sometimes, the solution to any problem is the simplest one. An example is for people who want to lose weight. They often try complicated diets and regimens when in fact, running is just as effective. In fact, if you run just twice a week, you will lose weight. But it's important to learn how to run properly to make sure you achieve the results you desire. The same goes if you're planning on joining a marathon. You need to learn how to properly train and prepare for it. To decide to join a marathon means you're deciding to live a healthier life. The physical effort will improve your blood circulation, strengthen your heart and shape your muscles.

In this bundle, you will learn all about running and how it could effectively help you lose weight. You will discover how to run properly so it can help you improve your overall health. You will also learn all about sprints and marathons and how you can essentially run much faster. You will learn useful tricks and tips on how you can gain speed while running and become a better runner overall. 

This 3 in 1 bundle includes the following audiobooks:

- Running for Wellness: The Essential Beginner's Guide on Running, Get a Complete Guide on All Things  About Running and How it Can Improve Your Overall Health
- Sprints and Marathon Handbook: The Ultimate Guide on How to Run and Train For Sprints and Marathons
- Marathon Training Guide: The Essential Guide on How to Train and Prepare for Marathons, Learn Effective Strategies on How to Become a Faster and Stronger Runner
Get your copy of Running and Marathon Training 3 in 1 Bundle today!
Genres: