RUSH
Unabridged Audiobook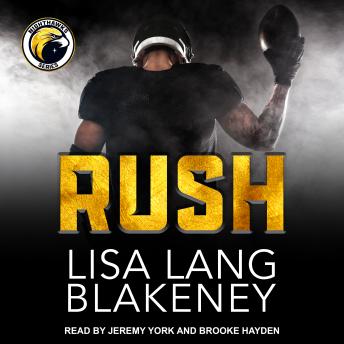 Duration:
4 hours 40 minutes
Summary:
From bestselling author Lisa Lang Blakeney comes a new contemporary football romance between a strong and silent tight end and the carefree woman who has always had his heart.

I unexpectedly lost my job and am in debt up to my eyeballs. Until my best friend a.k.a. my lucky charm-Rush gets me my dream job working for the NFL.

We're best friends so this will be fun and easy. At least that's what I thought until I actually started the job and one of his teammates asks me out on a date. Then Rush starts acting strange.

Now our friendship feels like it's totally changing and I think we're both in over our heads. Drowning in feelings and desire that can no longer be ignored, but clearly frightens us both.

Um, you see where this is going, right?

Contains mature themes.
Genres: