Safe and Sound
Unabridged Audiobook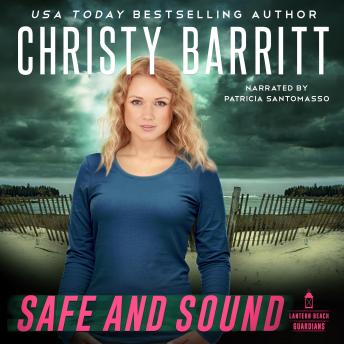 Duration:
5 hours 7 minutes
Summary:
A call for help draws Police Chief Cassidy Chambers deep into a wooded, isolated area on Lantern Beach. What she finds shakes her to the core-a friend is bleeding out, and his last words before dying are: They know.

Figuring out who killed her friend and what his final words meant becomes Cassidy's mission. Have members of the notorious gang that placed a bounty on her head discovered her new life? Or is someone else trying to teach her a twisted lesson?

Elements from past investigations surface and threaten more than one person's safety. Cassidy and her husband, Ty, must make sense of the deadly secrets that unfold at every turn. If not, the life they've built together might come to a permanent end.
Genres: