Scorpion in the Sea
Unabridged Audiobook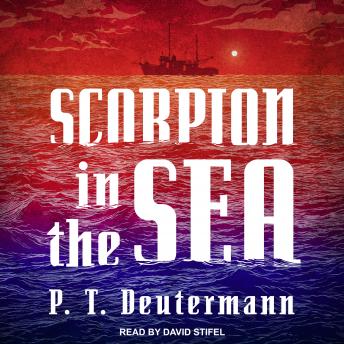 Duration:
23 hours 10 minutes
Summary:
On a calm night off the Florida coast, a fishing boat vanishes without a trace. Something deadly is hiding in US waters, and the Navy brass would rather bury the truth than face it.

It's Montgomery's war now. Brash and unconventional, Mike Montgomery is hardly regulation Navy. At his side, Diane Martinson, the Chief of Staff's wife-smart, tough . . . and his lover. Under his command, the USS Goldsborough-a World War II-era destroyer thundering toward a showdown of water and fire.

With the arrival of P. T. Deutermann-retired Navy captain, former arms control negotiator within the Joint Chiefs of Staff, and ex-commander of at destroyer squadron-today's naval thriller just climbed to a whole new level.
Genres: