Season of Fear
Unabridged Audiobook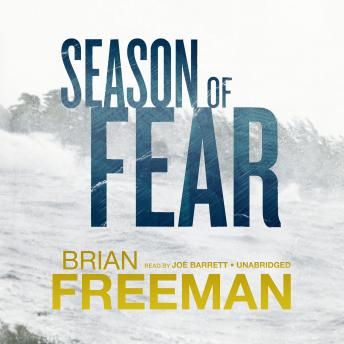 Duration:
12 hours 24 minutes
Summary:
International Thriller Writers Award-winner andbestselling author Brian Freeman has established himself as a master ofpsychological thrillers. In Season ofFear, Freeman returns to the sun-drenched beaches of Naples, Florida, andthe idiosyncratic world of Detective Cab Bolton.
Attractive and popular politician Diane Fairmont isrunning for the Florida governorship, but a chill is cast over the campaignwhen she receives an anonymous note announcing the return of the assassin whokilled her husband ten years earlier. Because of complicated ties betweenFairmont and his mother, movie actress Tarla Bolton, Detective Bolton isassigned to the case.
As Bolton struggles to penetrate the veil of secrecysurrounding the Fairmont campaign, he begins to realize that the death threatis not the only danger faced by the campaign staff. A desperate race againstthe clock ensues as Bolton tries to unlock the secrets of a poisonousconspiracy before nature provides the perfect cover for a long-dormant killerto strike again.
Genres: