Shadow Flight: A Novel
Unabridged Audiobook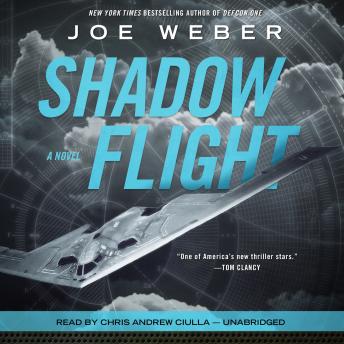 Duration:
12 hours 29 minutes
Summary:
From the bestselling author of DEFCON One comes an explosive techno-thriller.
While Congress debates the merits of continued funding forthe stealth bomber, sinister forces have their own goals in mind. During atraining exercise, a B-2 bomber disappears. When search efforts produce noevidence that the bomber crashed, the US Air Force has no choice but toacknowledge that one of its most secret and high-tech aircraft has beenhijacked.
Recovery of the B-2 and its crew becomes thepresident's highest priority, and the Kremlin claims no knowledge of themissing aircraft. Finally, intelligence leads to what at first seems avery unlikely suspect: Cuba. But could the tiny nation pull off a theft of thismagnitude? And what might its plans be for the highly sought-after aircraft?Getting the answers to these questions becomes the top-secret mission for CIAagent Steve Wickham, for without those answers, only one solution will remain:invasion. And if the US invades, World War III will certainly follow.
Genres: