Shock and Awe
Unabridged Audiobook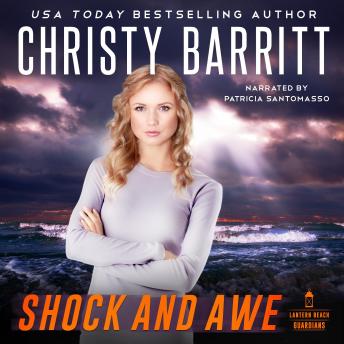 Duration:
5 hours 26 minutes
Summary:
They thought the worst was over-but they were wrong.

When Police Chief Cassidy Chambers arrives at a grisly crime scene, she's shocked at where the evidence leads. Then the threats start coming. Threats against her. Threats that could upend her life.

As more clues are uncovered, a sinister plot is revealed, and Cassidy fears the little girl in her care may be tangled in a deadly scheme. Cassidy and her husband, Ty, will do anything to protect the child, each other, and the island. But what happens when they might not be able to save all three?
Genres: