The Shortest History of China: From the Ancient Dynasties to a Modern Superpower - A Retelling for Our Times
Unabridged Audiobook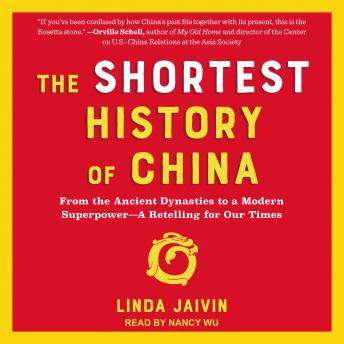 Duration:
7 hours 13 minutes
Summary:
From kung-fu to tofu, tea to trade routes, sages to silk, China has influenced cuisine, commerce, military strategy, aesthetics and philosophy across the world for thousands of years.

Chinese history is nothing if not messy. Heroes are also villains; prosperity mingles with violence; cultural vibrancy coexists with censorship and repression. Modern China is seen variously as an economic powerhouse, an icon of urbanization, a propaganda state and an aggressive superpower seeking world domination.

Jaivin distills this vast history into a sparkling narrative, from mythical origins to the COVID-19 pandemic. It's a story in which China's women, from the earliest warriors to 20th-century suffragettes, receive long overdue attention.

As historical specters of corruption and disunity continue to haunt the People's Republic, Jaivin discusses what may lie ahead-not just for China but for the world.
Genres: