Sickness: A Post-Apocalyptic Survival Thriller
Unabridged Audiobook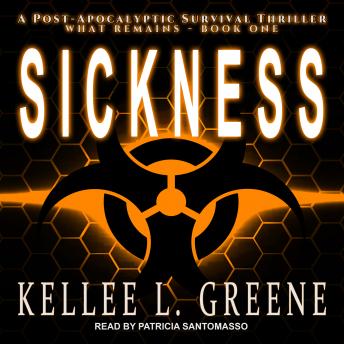 Duration:
4 hours 32 minutes
Summary:
What will you do when the sickness comes knocking?

Kit Easton had struggled her entire life. Things couldn't possibly have gotten any worse for her . . . until the day they did. Her mother was dying, her husband had long ago become the enemy, they were down to their last dime, and her daughter had distanced herself to avoid everyone and everything.

When Kit's sister takes their mother to New York for what is supposed to be a revolutionary, life-saving cure, a disaster no one could have predicted strikes. But it isn't just Kit's family that is affected, it rocks the entire world.

Now, with nothing but the help of a neighbor she barely knows, Kit must venture out into the dangerous new world in search of her family. Will she be able to find them before it's too late?
Genres: