Sins of the Flesh
Unabridged Audiobook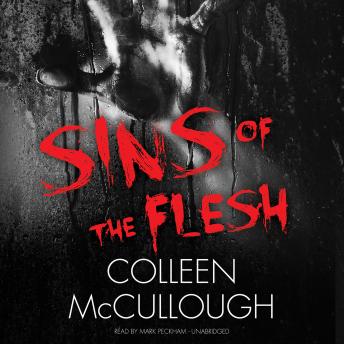 Duration:
10 hours 24 minutes
Summary:
In the nextinstallment of this "compelling, passionate, and gritty" (Daily Mail, London) suspense series, police captain Carmine Delmonico is on the trail of notone but two killers.
It's August 1969 in the sleepy college town of Holloman,Connecticut, and police Captain Carmine Delmonico is away on vacation. Back athome, first one, then two anonymous male corpses turn up-emaciated andemasculated. After connecting the victims to four other bodies, Sergeant DeliaCarstairs and Lieutenant Abe Goldberg realize that Holloman has a psychopathickiller on the loose. Luckily, Carmine decides to come back from vacation early.
Carmine's team begins to circle a trio of eccentrics, whoreadily admit to knowing all the victims, but their stories keep changing. Theyshare family ties, painful memories, and a dark past. One of them is a newfriend of Sergeant Carstairs, as is the respected head of the mental hospital,who has been doing groundbreaking work rehabilitating one very difficultpatient who is now her trusted assistant. When another vicious murder rocksHolloman, Carmine faces the revelation that two killers are atlarge with completely different modus operandi, even as he barely escapes beingnext in the body count. Suddenly, the summer isn't so sleepy.
A riveting mystery series by an author of astoundingrange and skill, Colleen McCullough's Carmine Delmonico books take you back toan age of classic police work, before DNA analysis and computers. Sins ofthe Flesh is her finest work yet, pitting her beloved hero against everycop's nightmare scenario in a plot that turns on the sort of science that McCulloughherself knows so well.
Genres: