Sins of the Son
Unabridged Audiobook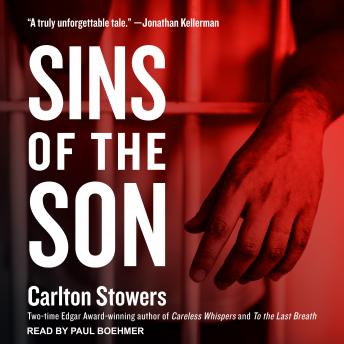 Duration:
7 hours 38 minutes
Summary:
When a hideous murder makes the headlines, a barrage of questions usually appears in its wake: Why did this happen? Could it have been prevented? What kind of family was the criminal from? Are his parents in some way to blame? Any crime writer worth his salt would attempt to answer these questions-but how do you address such questions when the killer is your own son?

As a single father raising two sons, Carlton Stowers did his best to instill in his boys a healthy sense of right and wrong. But with Anson, his oldest, it would prove to be an ongoing uphill battle. At a young age, Anson began to angrily shun authority, and soon became involved with a number of illicit activities, including drugs, forgery, and theft. After each jail stay, Anson would vow to get clean and start anew. It became a revolving door for both father and son, until Anson, twenty-five years old and strung-out on amphetamines, brutally murdered his young ex-wife.

In a brave, honest, and moving work, bestselling true-crime writer Carlton Stowers examines the downfall of his eldest son, once a happy child full of promise, now a convicted murderer serving a sixty-year sentence. With a reporter's shrewdness and a father's heart, Stowers presents a true story of two lives irrevocably lost, and of one man struggling to both understand-and move beyond-the . . . Sins of the Son.
Genres: