Six Months Later
Unabridged Audiobook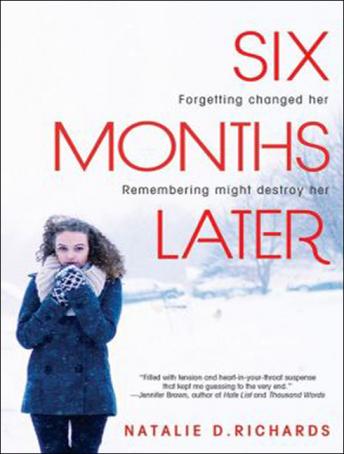 Duration:
8 hours 33 minutes
Summary:
When Chloe falls asleep in study hall, it is the middle of May. When she wakes up, snow is on the ground and she can't remember the last six months of her life.

Before, she'd been a mediocre student. Now she's on track for valedictorian and is being recruited by Ivy League schools. Before, she never had a chance with super jock Blake. Now he's her boyfriend. Before, she and Maggie were inseparable. Now her best friend won't speak to her.

What happened to Chloe? Remembering the truth could be more dangerous than she knows . . .
Genres: