SOCIAL SKILLS: Improve Your Conversation Skills and Increase Your Self-Esteem
Unabridged Audiobook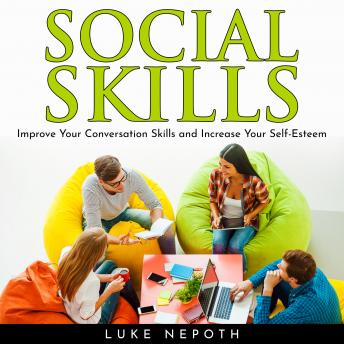 Duration:
6 hours 20 minutes
Summary:
What You Will Learn:


- What Are Social Skills?  
- Social Anxiety
- Emotional And Behavioral Symptoms
- Dealing With The Feeling Of Rejection
- Being Fearless
- Shyness  
- Characteristics Of Social Skills
- What Non-Verbal Communication Tells You  
- Learning How To Communicate Effectively

What do they all have in common here?

They've all got great 'social skills.' We're in a crisis. In today's global world, which is becoming more interconnected, yet increasingly dependent on technology that hinders our natural human interaction, in addition to the daily multitude of distractions competing for whatever limited time we have... we need more social skills than ever!

For The First Time Ever, 'Social Skills' Is The First And Only One Of Its Kind, A Fully In-Depth Book Dedicated To All Aspects Of Social Skills.
Genres: