Sound the Trumpet
Unabridged Audiobook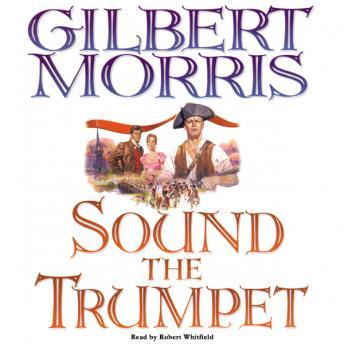 Duration:
9 hours 34 minutes
Summary:
Daniel Bradford, a poor young Britisher who, through a cruel twist of fate, is left to die in the infamous Dartmoor Prison. His only hope for escape comes when he agrees to a seven-year indenture in America, under a cruel and exacting master.
Eventually, Daniel marries, and they settle in Virginia. Daniel meets George Washington and experiences firsthand the taste of freedom sweeping the land. Then tragedy strikes, and Daniel moves his family to Boston, where he prospers and meets Sam Adams, the flaming patriot for independence. Bound by his loyalty to England, he struggles as he sees two of his sons caught up with the Sons of Liberty.
As the storm clouds of revolution begin to gather, family and friends must take sides. Daniel, too, must decide his loyalties—not only politically, but deeply personal as well.
Genres: