The Spanish-American War
Unabridged Audiobook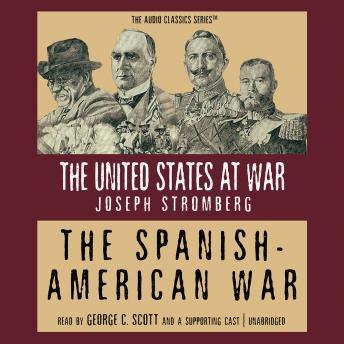 Duration:
1 hours 17 minutes
Summary:
In 1895 Cuba began its struggle for independence from Spain-a struggle that resulted in a demand for US involvement. This demand gained intensity when the USS Maine inexplicably sank in a Havana harbor in 1898.
Tensions between the two nations rose as the United States continued to insist that Spain grant Cuba its independence and withdraw forces from the island. On April 24, 1898, Spain declared war on the United States. Due to an utter lack of preparedness on Spain's part, the war was decidedly one-sided. The conflict lasted less than a year. In the resulting treaty, Spain renounced its claim to Cuba, and the United States acquired colonies in both the Atlantic and Pacific Oceans, including Guam, Puerto Rico, and the Philippines.
The United States at War series is a collection of presentations that review the political, economic, and social tensions that have erupted in military conflict and examine how the conflict resolved, or failed to resolve, those tensions.
Genres: