The Spectre Bridegroom: A Traveler's Tale
Unabridged Audiobook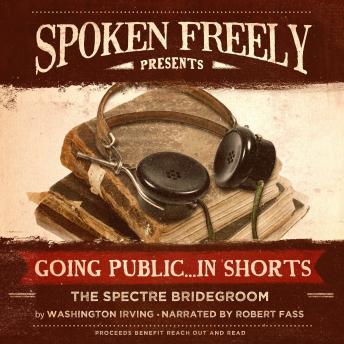 Duration:
0 hours 39 minutes
Summary:
The author of "The Legend of Sleepy Hallow" and "Rip VanWinkle," Washington Irving perfected the American short story. His stories werewritten in an approachable tone and intended to entertain rather thanenlighten.
Originally published in 1819, "The Spectre Bridegroom" is a ghoststory about a baron and his daughter in historic Germany. The tale revolvesaround the daughter's betrothal to Count Van Altenburg and the strangeoccurrences that lead up to the wedding. One of the few Irving stories setoutside of the United States, "The Spectre Bridegroom" is often seen as acommentary on the differences between American and European society.
Proceeds from sale of this title go to Reach Out and Read, an innovative literacy advocacy organization.
Genres: